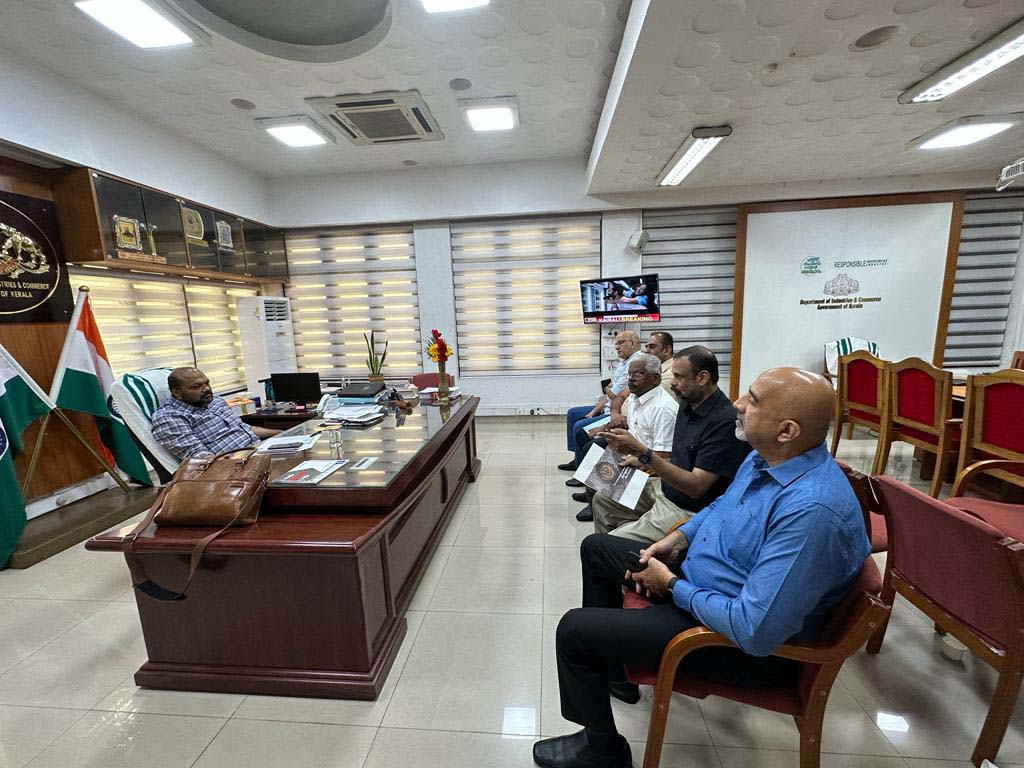 The first of the contact meetings of the newly elected Managing Committee of the Malabar Chamber of Commerce with Government officials was successfully completed on 2nd of Nov 2022.
A delegation met with the Hon'ble Minister for Industries, Law & Coir, Sri. P. Rajeev and with the Hon'ble Minister for Local Self Government , Rural Development and Excise ( LSGD), Sri. M.B. Rajesh, Government of Kerala and Sri. M.G.Rajamanickam IAS, Principal Director, Local Self Government Department, in their offices in the Government Secretariat, Thiruvananthapuram.
The delegation reiterated the problems being faced by the members and offered certain recommendations. The Minister's and the Principal Director have positively responded to the same and have assured action.
The delegation comprised Mr M A Mehaboob, President, Vice President's Mr.M Khalid , Mr.M. Nityanand Kamat , Immediate Past President Mr. K.V. Haseeb Ahamed and the Hony Secretary Mr. Arun Kumar. K