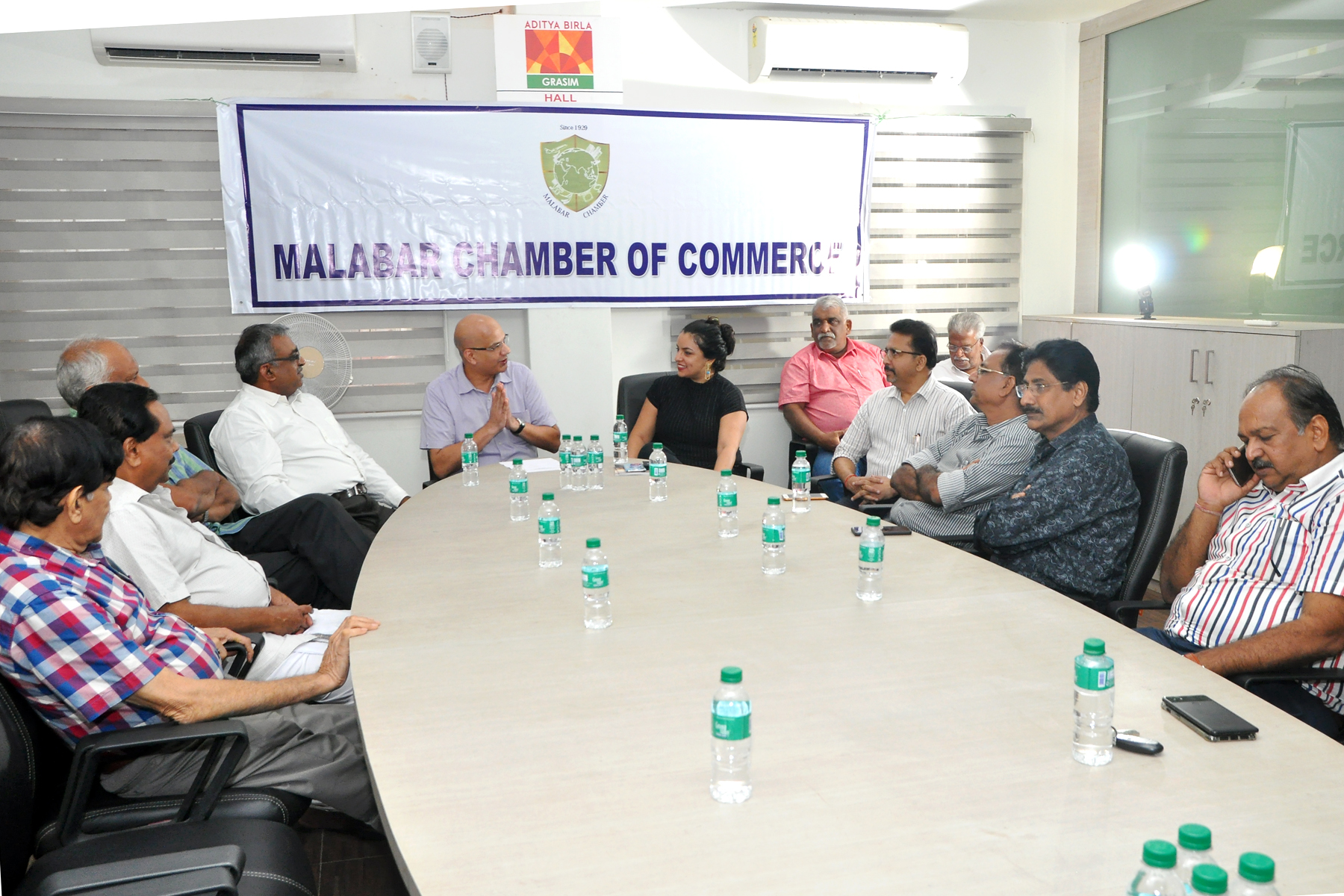 The program began with silent invocation.
Lt Col K K Manu (Retd.), Secretary welcomed the audience present for the function. He said that the company is the official promoters of the Mayor of London and members may utilise the opportunity.
All members present, introduced themselves.
Sri. K.V. Haseeb Ahamed, Vice President chaired the meeting. He said that our Chamber is entering into the 90th year of existence and have about one thousand and five hundred members. All types of trade and industry and professionals are members. We are working as catalysts for promotion of businesses, infrastructure facilities like Airport, Sea port etc. Konkan Railway, Calicut Airport and IIMK came into existence due to our pressure and we could take legitimate pride in these prestigious projects. We want our members to be benefitted out the interactions with you.
Ms. Divya Bajaj said that her company, London and Partners is the official promoters of Mayor of London. She said that lot of London based companies are looking out for expansion or to have collaboration with Indian Companies. Every body is now looking at India as the emerging economic giant, probably the second or 3rd of the World in the near future. Many new companies have started in London and around and all of them want expansion with collaboration of Indian Companies. Their company is giving business advises to business concerns. Calicut has the best infrastructure facilities and good connectivity and hence all business can get easy access and businesses can proper, especially IT companies which need good access. She said that though she had come to attract companies from Kozhikode to London, from the deliberations, most of the companies from Calicut are requesting London Companies to become their partners and develop Kozhikode companies. A mobile wallet Company in London wants expansion, especially with India, which they could not do from London and are resorting to the help of our Company. From cricket advertisements  also,  certain companies are prospering.